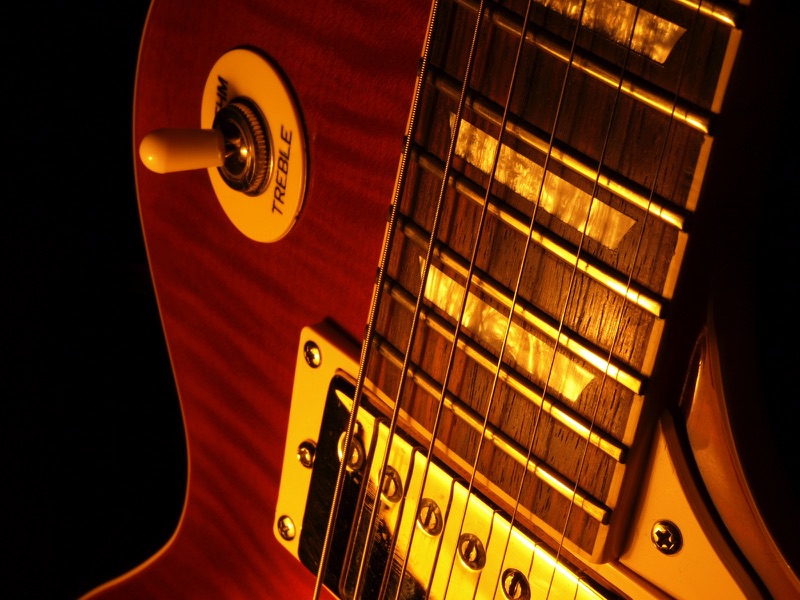 There´s a lot of modern Christian music around these days. Most of the attention however, is only on one very specific style. This "Hillsong" sound undoubtedly has a lot of followers but there´s a whole more to music praising God than this. We are inspired by good, basic rhythm ´n´ blues beats and sounds that grab you right from the start. You don´t need the sports stadium, 20 000 visitors and an enormous stage set. This music works everywhere and everytime. All of the lyrics have deliberately been written in simple, modern spoken language as direct personal prayers or praise to God, 1 to 1. The infectious R ´n B/ Rock beats will get your feet tapping right from the start.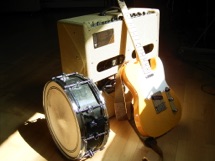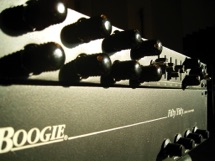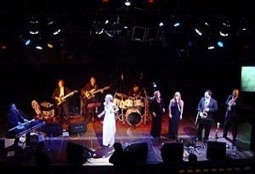 Love Newkirk - singer, TV and stage presenter and songwriter, comes from Harrisburg, Pennsylvania, USA. Well known for her own TV soul show "Groove" on VH-1, her roots lie in the Gospel churches and musical stages of America. The leading role in the Broadway musical "Bubbling Brown Sugar" brought her to Europe. Love is especially involved in supporting handicapped children having produced her own musical "Winner" to this cause. Her particular aim is to start her own TV show which deals with the lives of ethnically different coloured people who were born and live in Germany.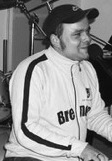 Hanjo Gäbler, born in Bremen in 1978, discovered the piano and Hammond organ at the age of 5. he studied Jazz music at the Music College in Osterdeich and at 16 started playing in various bands. 4 years later he moved to Hamburg where he met Neil while both played for Joyful Gospel. Hanjo, a passionate Werder Bremen football fan, leads the Hamburg based Soulful Gospel Choir and is also involved in many www.Gospel-Workshops.de. Further details at www.funkworld.de.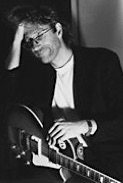 Neil Quinton - Englishman in Germany since 1987. married, 3 children.Started playing the violin at the age of 8, discovered Queen and Deep Purple at 15. Violin stopped soon after. Played bass, guitar and synthesizer in various London bands where he studied at Londen University. Producer/engineer at his own studio, What´s Up, based near Hamburg. Guitarrist/ Producer with different acts including Te. Steinlein, Joyful Gospel. Started music career in Germany with the popduo "Christoffer and Quinton", 2 Albums, 7 Singles 89-91 Polydor. Also Filmcomposer before doing Christian music. Likes fishing in Norway. Plug ´n Pray Band leader, composes and produces all the songs and otherwise works as video producer. More at www.whatsupmp.com.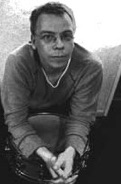 Martin Denzin is known more as a drummer than bassist. He has played and arranged for Steffi Neumann/Charles, Sarah Brendel, Joyful Gospel and leads the Paul Singers. Martin, also from Bremen where he got to know Hanjo, joined the band in 2005 and has become a popular band member. He even slaps his Rickenbacker bass! More at www. MartinDenzin.de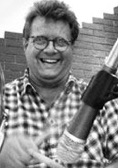 Peter Horst, music professor, lives in Henstedt-Rhen near Hamburg. Played drums in well known musicals for many years e.g. Cats, Buddy Holly. Also played drums in Neil´s "Christoffer & Quinton" in 1990. Live, he´s someone you won´t forget. More at www.jj-beat.de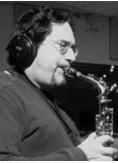 Rick von Bracken was born 1964 in Marburg and started classical piano at 7. 1977 saw him found the school jazz band and one year later he begun learning the saxophone. After A levels he studied music sciences at the University of Heidelberg but broke it off to become a professional musician (teacher, composer and bandleader). He´s toured Europe with loads of bands playing blues, pop, rock and all sorts of jazz. Best of all though, he prefers playing good, groovy music for the Lord.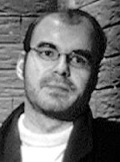 Carsten Röderer, born in Heidelberg in 1972, started playing the trumpet in a brass band at the age of 14. Besides the classical music in symphony orchestras and brass ensembles he performs in different projects in Latin and jazz. Lead trumpet in the Heidelberg Big band Cool-Cats-Orchestra www.coolcats.de and the salsa bands Caminando (www.caminando.com) und Abrecamino www.abrecamino.de. Carsten is at home on the stage and in the studio and can look back on numerous gigs in and outside Germany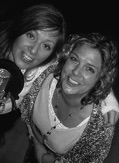 Christine Belzner and Gaby Block make up the line-up of the band as the backing section.
Haftungsausschluss (Disclaimer)
Haftung für Inhalte
Als Diensteanbieter sind wir gemäß § 7 Abs.1 TMG für eigene Inhalte auf diesen Seiten nach den allgemeinen Gesetzen verantwortlich. Nach §§ 8 bis 10 TMG sind wir als Diensteanbieter jedoch nicht verpflichtet, übermittelte oder gespeicherte fremde Informationen zu überwachen oder nach Umständen zu forschen, die auf eine rechtswidrige Tätigkeit hinweisen. Verpflichtungen zur Entfernung oder Sperrung der Nutzung von Informationen nach den allgemeinen Gesetzen bleiben hiervon unberührt. Eine diesbezügliche Haftung ist jedoch erst ab dem Zeitpunkt der Kenntnis einer konkreten Rechtsverletzung möglich. Bei Bekanntwerden von entsprechenden Rechtsverletzungen werden wir diese Inhalte umgehend entfernen.
Haftung für Links
Unser Angebot enthält Links zu externen Webseiten Dritter, auf deren Inhalte wir keinen Einfluss haben. Deshalb können wir für diese fremden Inhalte auch keine Gewähr übernehmen. Für die Inhalte der verlinkten Seiten ist stets der jeweilige Anbieter oder Betreiber der Seiten verantwortlich. Die verlinkten Seiten wurden zum Zeitpunkt der Verlinkung auf mögliche Rechtsverstöße überprüft. Rechtswidrige Inhalte waren zum Zeitpunkt der Verlinkung nicht erkennbar. Eine permanente inhaltliche Kontrolle der verlinkten Seiten ist jedoch ohne konkrete Anhaltspunkte einer Rechtsverletzung nicht zumutbar. Bei Bekanntwerden von Rechtsverletzungen werden wir derartige Links umgehend entfernen.
Urheberrecht
Die durch die Seitenbetreiber erstellten Inhalte und Werke auf diesen Seiten unterliegen dem deutschen Urheberrecht. Die Vervielfältigung, Bearbeitung, Verbreitung und jede Art der Verwertung außerhalb der Grenzen des Urheberrechtes bedürfen der schriftlichen Zustimmung des jeweiligen Autors bzw. Erstellers. Downloads und Kopien dieser Seite sind nur für den privaten, nicht kommerziellen Gebrauch gestattet. Soweit die Inhalte auf dieser Seite nicht vom Betreiber erstellt wurden, werden die Urheberrechte Dritter beachtet. Insbesondere werden Inhalte Dritter als solche gekennzeichnet. Sollten Sie trotzdem auf eine Urheberrechtsverletzung aufmerksam werden, bitten wir um einen entsprechenden Hinweis. Bei Bekanntwerden von Rechtsverletzungen werden wir derartige Inhalte umgehend entfernen.
Die Nutzung unserer Webseite ist in der Regel ohne Angabe personenbezogener Daten möglich. Soweit auf unseren Seiten personenbezogene Daten (beispielsweise Name, Anschrift oder eMail-Adressen) erhoben werden, erfolgt dies, soweit möglich, stets auf freiwilliger Basis. Diese Daten werden ohne Ihre ausdrückliche Zustimmung nicht an Dritte weitergegeben. Wir weisen darauf hin, dass die Datenübertragung im Internet (z.B. bei der Kommunikation per E-Mail) Sicherheitslücken aufweisen kann. Ein lückenloser Schutz der Daten vor dem Zugriff durch Dritte ist nicht möglich.
Der Nutzung von im Rahmen der Impressumspflicht veröffentlichten Kontaktdaten durch Dritte zur Übersendung von nicht ausdrücklich angeforderter Werbung und Informationsmaterialien wird hiermit ausdrücklich widersprochen. Die Betreiber der Seiten behalten sich ausdrücklich rechtliche Schritte im Falle der unverlangten Zusendung von Werbeinformationen, etwa durch Spam-Mails, vor.
Auskunft, Löschung, Sperrung
Sie haben jederzeit das Recht auf unentgeltliche Auskunft über Ihre gespeicherten personenbezogenen Daten, deren Herkunft und Empfänger und den Zweck der Datenverarbeitung sowie ein Recht auf Berichtigung, Sperrung oder Löschung dieser Daten. Hierzu sowie zu weiteren Fragen zum Thema personenbezogene Daten können Sie sich jederzeit über die im Impressum angegeben Adresse des Webseitenbetreibers an uns wenden.
Hinweis:
Die EU-Kommission bietet die Möglichkeit zur Online-Streitbeilegung auf einer von ihr betriebenen Online-Plattform. Diese Plattform ist über den externen Link http://ec.europa.eu/consumers/odr/ zu erreichen.
Neil Quinton
Alter Schulweg 11d
25373 Ellerhoop
CD purchase, bookings and enquiries please contact Neil Quinton at Neil@plugnpray.com
Tel. +49 (0)4120 909707 Mobile +49 (0)179 39 11 664
Playbacks available as "Music minus one", choose without vocals, guitars or bass. €10,- each incl. postage
Lead Sheets available as free pdf.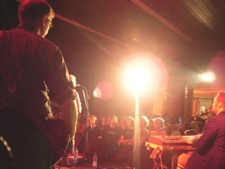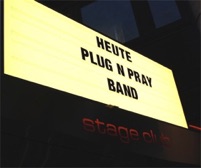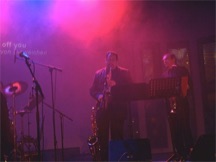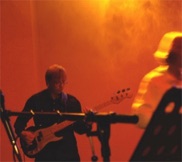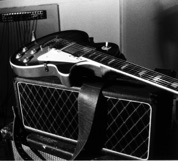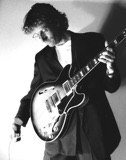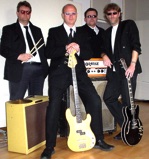 Welcome to the home of Rhythm and Praise
from the Plug ´n Pray Band
-supporting Alpha courses-
All the best and God`s blessing,
He`s the rhythm of life!